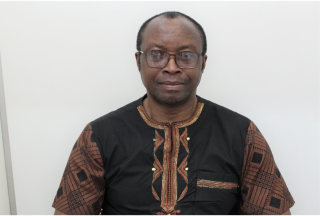 Professor Charles Muchemwa Nherera is a full Professor at the University of Zimbabwe, in the Faculty of Education, Department of Art Design and Technology. He holds a PhD in Education from the University of London Institute of Education, an MA in Technology Education from the University of Linkoping, Sweden, a BEd from the University of Exeter, a Secondary Teaching Diploma from Gweru Teachers College and a Higher Stage Certificate in Principles of Management from the London Chamber of Commerce and Industries. He was the Founding Vice Chancellor of the Chinhoyi University of Technology and former Pro Vice Chancellor at the Women's University in Africa. 
He currently holds the following positions:
Founder and Executive Director of the Academic Research Centre which publishes an open-access online Journal of Interdisciplinary Academic Research (JIAR).
Member of the Board of Governors of the Zimbabwe Institute of Public Administration and Management (ZIPAM).
Council Member of the Arrupe Jesuit University in Harare.
Peer Reviewer for the Zimbabwe Council for Higher Education (ZIMCHE).
Editorial Board Member of the Zimbabwe Journal of Educational Research (ZJER) and the Journal of Educational Studies, South Africa.
Chairman of the University of Zimbabwe Faculty of Education Strategic Planning Champions team, the  six members of which are  mandated to lead the transformation of the faculty structure and curricula. 
Member of the University of Zimbabwe Vice Chancellor's Teacher Education Curriculum Transformation team mandated to transform teacher development in teachers' colleges aligned to the UZ.
He has previously held several other positions of responsibility that include the following: 
Member of the National Manpower Advisory Council in Zimbabwe (NAMACO).
Member of the Zimbabwe School Examinations Council (ZIMSEC).
Member of the United Kingdom Research and Innovation (UKRI) International Development Peer Review College of  the Global Challenges Research Fund (GCRF). He also served as one of the panellists who review GCRF research grants applications in London.
Council Member for the University of Venda in South Africa. 
Peer Reviewer for the National Council for Higher Education (NCHE), Namibia. 
Member of the Research Council of Zimbabwe International Research Symposium Organising Committee.
https://zw.linkedin.com/in/prof-charles-m-nherera-54722788