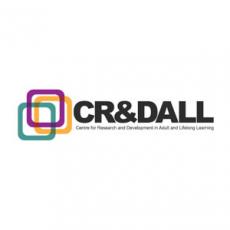 Educational research at the University of Glasgow aims to be world leading and to address the most pressing issues of our times in order to make a real difference to the most vulnerable in society. A commitment to these principles and the exceptional dedication of staff and students has been recognised in the results of the submission made to the REF (Research Excellence Framework) 2021, the national assessment of the quality of UK higher education research in all academic disciplines. According to the Times Higher Education subject table for education, Glasgow is ranked 10th equal in the UK and 1st in Scotland, based on Grade Point Average, the measure of the quality of its work. It is 6th in the UK based on research power, a measure of the volume of activity of research multiplied by quality.
CR&DALL is a world-leading research centre based in the University of Glasgow's the School of Education where it leads its research work around the theme of Adult Learning and Youth Transitions, and makes major contributions to the themes of Urban and Place-based Learning, and Migration and Refugee Education. A significant focus in all of its work is Sustainable Development and International Development in line with the UN's Sustainable Development Goals (SDGs). A summary of these contributions, key projects and publications are found at this link. From its place within the School, the Centre also makes a significant contribution to the Inter-Disciplinary Research Themes of the College of Social Sciences. In particular the Centre's work elides with the following themes: Sustainability; Digital Society and Economy; Addressing Inequalities; and Challenges in Changing Cities. Many of its researchers work in the field of higher education with particular emphases on international development and sustainability. This is evidenced in a range of projects: Centre for Sustainable, Healthy, and Learning Cities and Neighbourhoods (CSHLH); Transforming Education for Sustainable Futures; Glasgow as a Living Lab Accelerating Novel Transformation; Waste Stories; and Sustainable Futures Global.
CR&DALL members are also major contributors to the Glasgow Centre for International Development and the Advanced Research Centre (ARC) of the university, most particularly within the theme of international development. The ARC is the location of the HER conference.